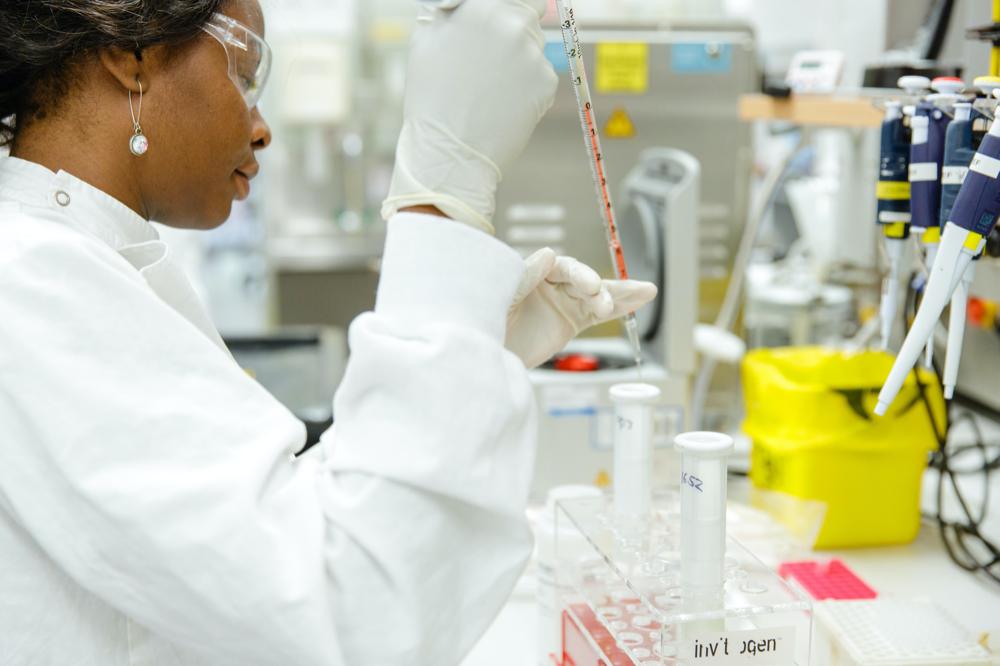 21 October 2020
With any disease outbreak, rapid response makes all the difference in mitigating the impact on society. With more than 15 years of experience in producing recombinant proteins, PEF is passionate about leveraging our expertise to aid in the advancement of breakthroughs in therapeutics and vaccines. 
One such collaboration is with the digital diagnostic company, Ellume, in the fight against the COVID-19 pandemic. Ellume's rapid COVID-19 diagnostic tests are based on proprietary fluorescent immunoassay and single use biosensor technology. With the delivery of highly pure and functional SARS-CoV-2 recombinant proteins at the outset of the pandemic, PEF was able to accelerate Ellume's development and verification of their range of COVID-19 diagnostic tests.
"The PEF team continued to work throughout the original COVID-19 lockdown to ensure the project to deliver purified SARS-CoV-2 proteins, stayed on schedule and this enabled Ellume to meet our internal timelines". Dr Scott Fry, Chief Operating Officer – Ellume. 
A frequently encountered bottleneck in protein production is determining the optimal expression condition for each target protein. PEF's robust protein expression platform enables the parallel optimisation of multiple expression parameters. Using this approach, scalable conditions are identified for quality protein production expediting the timeframe without compromise.
Through the recent award of $42 million from the US National Institutes of Health (NIH), Ellume's next milestone is scaling up manufacturing of these diagnostic tests to be used widely in the United States. Increased access to rapid and reliable testing enables infected individuals to seek treatment earlier, isolate and reduce the spread of the virus, paving the way to a COVID-19 free future.